Call us to keep your home and business pest free
When it comes to pests, we have seen it all, and we know what to do! Look no further than Economy Pest Control for your pest control and extermination needs. We are big enough to tackle large-scale projects, yet, small enough to give you the personal attention you deserve. You will find that we are easy to work with - our professional technicians respond quickly and effectively and we can usually get you scheduled within 24 hours. You may have many choices for pest control, but we are confident that our superior service will meet your expectations and earn your trust.
"Money well spent. Can't say enough about the friendly competent technician except he came to get the job done."
- Lisa S., Chicago. IL
"Excellent service and reasonable pricing. Technician was very knowledgeable and helped resolve a bedbug issue. I called around and they offered the best price for my money. They were prompt, thorough and then returned for a follow up service even though I wasn't really having any more problems."
- Marie E., Chicago, IL
 "I've used Economy Pest Control several times now and each time I have been thoroughly impressed and satisfied. Dwayne's knowledge and passion shine through. He is always thorough and informs me of what he sees, how to fix it, and any potential problems. After trying a few other companies, I've found my go-to pest company."
- Senica E. Stegar, IL
 "Dwayne was extremely professional and helpful. We are very happy to have found you guys."
- Bob M. Chicago, IL
 "As a Property Management Company, it is very important we have a pest control company that provides excellent service reliability and results. We've been utilizing Economy Pest Control services for many years. Great customer service. Technicians are prompt, friendly, efficient, and knowledgeable at what they do. Service is explained in detail. We are impressed with the level of service and expertise Economy Pest Control provides us! We recommend their professionalism. -- 5 Star"
- Precious P., Chicago, IL
"Dwayne did a great job and explained the situation to me. Thanks again for the prompt service!"
- CJT, Chicago, IL
"Want to give a big thank you to Economy Pest Control. They are very professional. Mariya was very
hands on and did a very swell job! I will be getting you guys much more business as I meet people that need it!"
- LM, Chicago, IL
"After having been attacked by ants in my living room…every day a few more ants spotted…Dwayne said,
"Don't worry, I got something that works." He was right…I've been ant free since that day!"
- EW, Chicago IL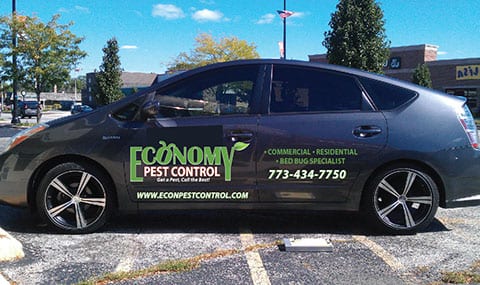 Economy Pest Control is a family owned and operated business with offices in Chicago and Homewood IL. We have been serving residential and commerical clients in Chicago and the surrounding suburbs since 2002. Working with Customers, providing exceptional service and most importantly, solving problems is what we do best. Many of our clients are referrals from our many satisfied customers with whom we have developed relationships built on trust, communication, and results.
Reach out to our experts to receive a free consultation and assessment of your pest problems. Once you call us, you can rest easy knowing we will work swiftly to get you scheduled.
If you're a property manager, we can work with your tenants directly to schedule a convenient time for our services. We look forward to hearing from you!